Choosing the right plants for your garden affects the atmosphere a lot; plants can make the environment lovely as well as lively. For decorating the garden you can hire an architect, but if you are a plant lover then you can do the task more excellently all by yourself. Because no one can decorate the garden for you better than you can do yourself. There can be nothing more amazing than greenery to make the place a state of bliss. Whether it's the day time or night, a garden can always welcome you with a fresh smell and a cool look. If you are looking for inspiring garden ideas, then some of them are here for you:
Plants can change the overall look of a place, choosing the right plants for your garden can make it look like heaven. When it comes to the entrance, it is best to place some tall plants with white chairs as white and green both are eye cooling colors. This sort of sitting arrangement in the garden is best, especially for the summer season.
All the plants are beautiful but leaves that have a yellowish shade in them is the most unique among all others, the combination of white flowers, plants with yellowish shade and gray chairs are something that can make you feel relax from the inside. A lot of trees around you can make you breathe more easily.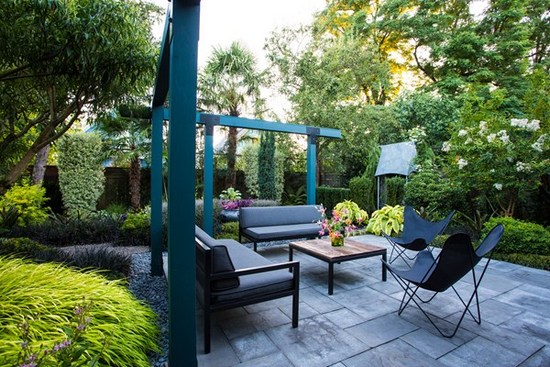 Are you a wooden furniture lover? A lot of the people love wooden objects and that's why they have some special table and chairs made from wood in their garden.  Individuals who love such objects place them around the plants so that they can relish the nature as you can see in the picture below.
Source
The combination of big rocks and water is nothing unique; we always see such things in sceneries. But plants with bright cushions in the garden along with water flowing and rocks looks so cool that it can beat the look that one can get from placing tables and chairs randomly in the entrance.
Different people have different choices; some people love plants more whether some go for colorful flowers. No matter what people say or do, placing white flowers in the garden has its own charm and look. It makes the whole place magical, besides this a little bit of pink is also lovely.

Source
If you are a lover of unique ideas, then what can be more unique than a wooden block with flowers placed on it. A sitting arrangement where in the middle of table plants are placed and on the back of the place, lovely flowers are seen everywhere as you can see in the picture below.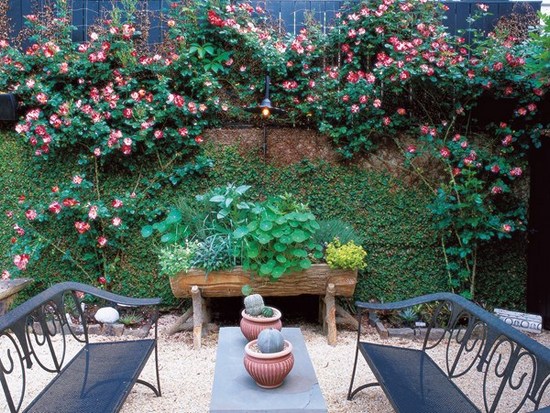 Gardening is not an easy thing, but when done in the right way, it can transform anything into a whole new place. Plants can make you feel lively so it is best to have a well arranged garden with plants of different kinds, check out the picture below to see the best ideas.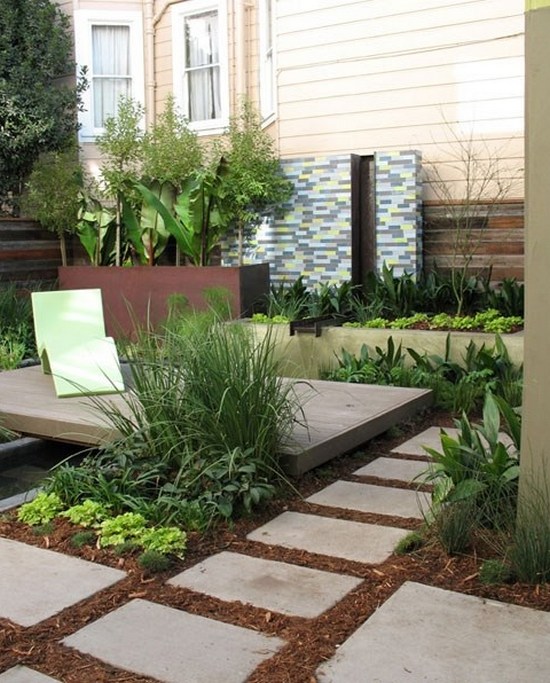 Do you know that the cutting of the plants actually matters? You can cut different plants in different shapes to provide the garden with a whole new look. Can you see the circle shaped plants in the picture? They look amazing, so try giving your garden this look and enjoy.
Source
Source
Source