No one of us can deny the fact that home is the only place where which we feel comfortable, it is also obvious that we enjoy our busy life and life happenings a lot, but when we get tired the only place in which we can rest and feel best is only our home. Home is the reason for peace and comfort for us, so it should be the one that provides us with comfort and joy. A home should be well decorated and designed so that rather than relaxing you enjoy every bit of looking at it whenever you are home. Here are some best ideas for you:
Most of the people when it comes to the girl's room go for pink because pink is the color of the girls, it has been heard always since we are born. Pink looks great and give the glimpse of girlishness, place mirrors in the rooms and decorate it well so that it would look best.
If you are not a fond of shocking pink, then you can also go for a baby pink for your girls room because it also looks marvelous, you can place wall sticker on the walls to make it a wonderful fairy room. Choose all the furniture that has a bit of pink in it because giving pink a place in the room is worth it.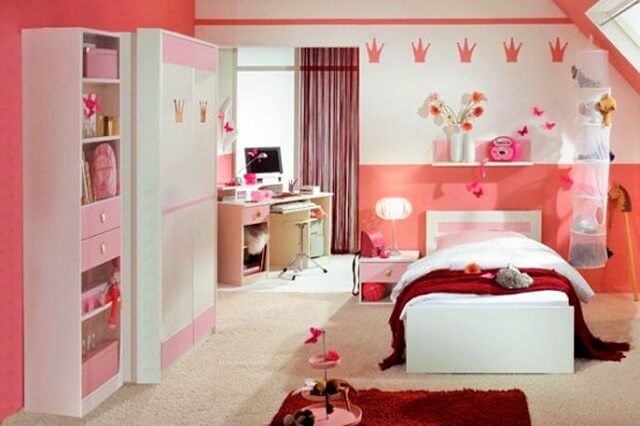 For the boy's room purple and blue is the best, but you can use it in the girl's room as well? There is no compulsion, do whatever you think is the best. Book racks and a table chair can make the room comfortable, place lights on the table so that you can enjoy every bit of time you spend in the room.
Looking for the unique idea for your girl's room? Try something that noone has ever done like placing doll house on the floor. A kid's room should be full of toys and teddy bears because if it's a kid's room then it should look like one. Place lamps and lights wherever you can to make it awesome.
Pink and purple is amazing for the kid's room, especially when it's only for the girls. See the hearts in the picture that how the room has been decorated, hearts are placed on the walls and a center table with a lot of things on it can also be seen.
Can you see an office like room in the picture, isn't it look just marvelous. Leave all the boring décor you have in the room and try something new like this for your room this time. A bit of red with a lot of light and dark pink is looking great; hangers are also placed with hangings on the wall.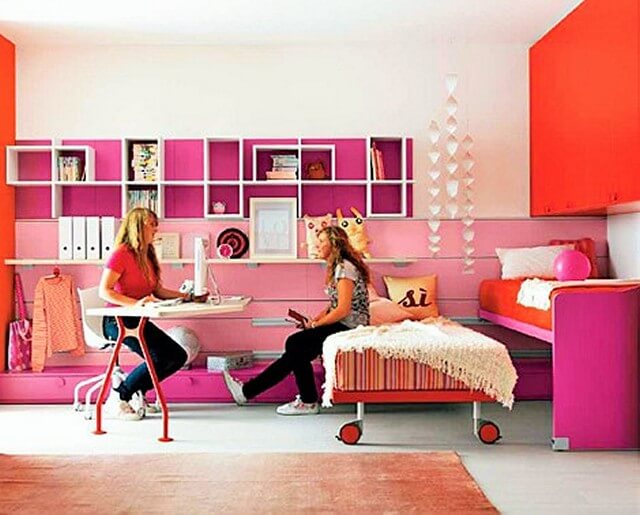 Have you ever thought of black and white from your room, black and white walls, black and white sceneries and black and white bed sheet. It's a combination that can never get old; you can use a bit of red in it as well to make it colorful.
With pink, you can use a lot of other colors in the room as well as you can see a green rug with pink cupboard. You can do anything as long as it doesn't irritate the eyes when you look at it. Decoration and designing ideas make the room best, so go for them.