Do you have an old fashioned garden which does not make you happy anymore when you look at it, there are a lot of ways to make it an interesting one like showcase all the plants in a better way than before. You should personalize the outdoor space of your house in an excellent way because it's an amazing place that can be done in any way you love. A garden is the magical place of your house, whenever you enter here, you feel fresh. It's the best place to enjoy so make it something that it is worth enjoying here in the free time. Take a look at these pictures for the best ideas:
If you are a bit creative then you can make a lot of things at your own as well, like the baskets in the picture below. These flower baskets are fantastic for placing in the garden of the house, these will not only look unique but will provide the garden of your home with a marvelous look.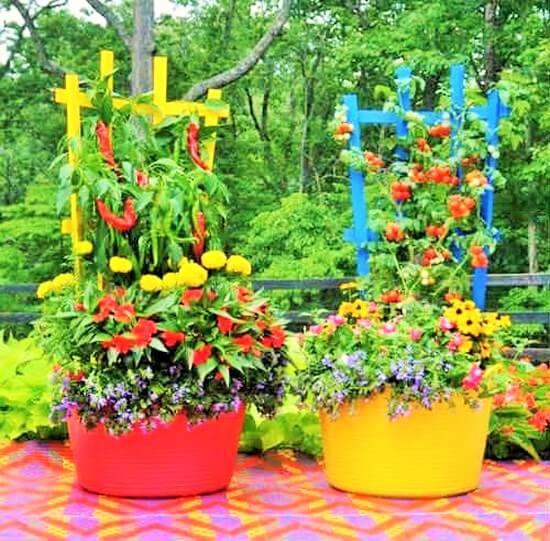 There can be a lot of things that you would have made with a palette, but this is something different as plants are placed inside the palette and it feels like the plants are coming out from it. This is a pretty cool idea to try in your garden.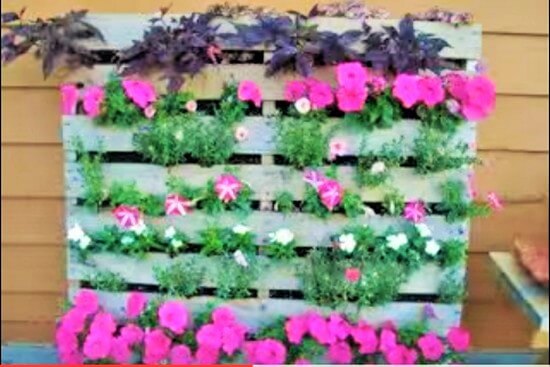 Creative gardening ideas include anything that you love to do in the garden, here in the picture you can see plants along with the stairs. People usually place plants pots etc but placing plants like this is a whole new idea and a really good one as well.
Pink flowers look exceptionally beautiful; they have their own grace that no other flower can have. Pretty pink flowers look great in the garden that's why most of the individuals go for them when it comes to the best, see the picture are not they looking just fabulous?
There are a lot of things that one can do for making the garden look just wonderful, placing plants in this is another amazing option, you can use rods as well for making the plants look like this, this picture is just to show you that how to place them.
Most of the people use bricks for making the plant boundary, but making a boundary with the plates is a whole new and an amazing idea. Here you can see in the picture that how you can make the plant boundary with the plates and how would it look.
Individuals usually use object holders for placing newspaper and the other objects in it, but using it for placing plants is a whole new idea. Isn't it will look the best if you would try it for the home of your garden, all the visitors would be just amazed.
Recycle the old cattle and make a flower pot from it, color the cattle first and then use it as a plant holder, this way you can save your money by not buying the plants pots and it would look best and different as well.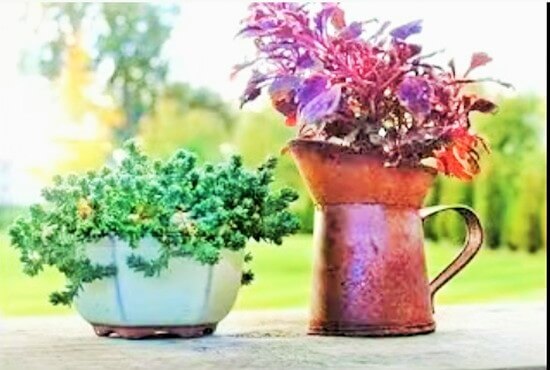 Source
Source