Ideas For Best Room Decor
Have you already spent too much at your room, but still you are not satisfied with the look because you want something exceptional? Most of the time, this happens because we want something more and perfect and that's OK. After all a room is your personal space so it should be perfect. When it comes to the perfect room, one should always choose perfect objects and have unique ideas so that you can make your room the one that you can actually love. Here are some amazing room décor and designing ideas for you so that you can have a lovely one:
You know nothing can calm the soul more than creativity, decorating the room with your own created items like pictures and wall hangings is the best way to decorate the room and that's the best way to satisfy the soul that you have the best room of all.
Are you a floral design lover and you want something in floral design for your room because you can't resist yourself from using floral items in your room? Using floral cushions, one can decorate the room amazingly and when a bit of mutli-color objects are added, it looks excellent.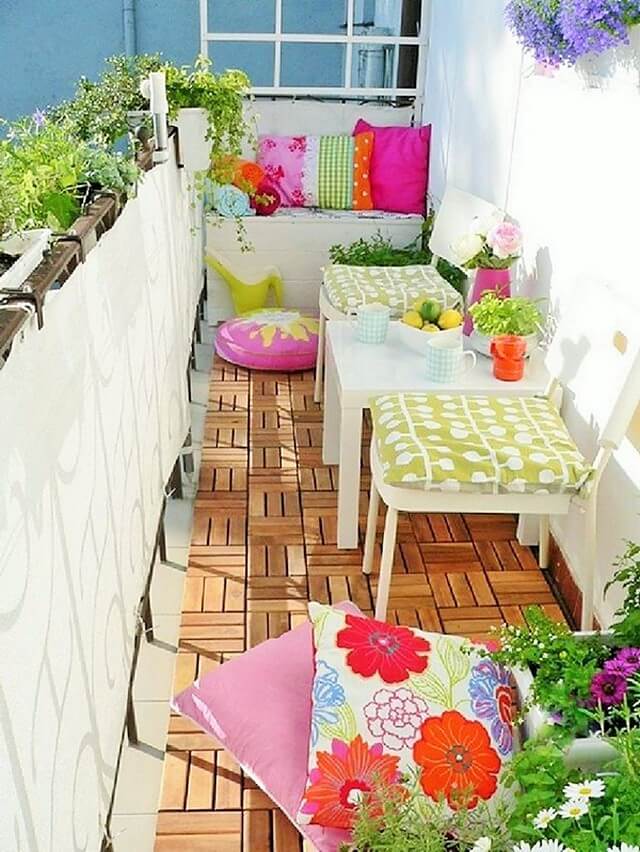 For decorating your personal space like any room in the house, there are no limits. You can utilize all the best ideas that you have in mind and can decorate the room that people can keep appreciating you for what an excellent job you have done. See the picture for ideas.
If you want a room that is peace for your soul, not only just a room then go for plants and flowers because they provide you with refreshing atmosphere and mental peace when placed in the room. No doubt, they also look beautiful. In the picture below, you can see that plants are placed quite uniquely.
Black and white is an evergreen combination, black when paired with white; when it comes to the room decoration then provide the room with a lavish look. You can see the picture and get some amazing ideas, see the cushions and cups and get to know that how every single thing matters.
Red sofas are love and when they have sea green cushions on them, then nothing can beat their awesomeness. A colorful living room can never be out of style, because it looks totally ravishing. You can see the picture that how it is attracting us to keep looking at it, so try different colors.
When it comes to the room decoration, every single object matters a lot. See in the picture that how a rug is providing the best look to the whole room. From the rug of the room to the wall paint and lighting, every single thing matters so choose the best for every room of your house.
Do you know that you can hang a swing in the room for sitting especially when it comes to the novel reading time; you can relax on this swing while reading so that you can enjoy the reading time as much as you can. Place the book rack besides the swing; check out the picture for ideas.