Ideas For Turning Wooden Pallets Into Furniture
Some individuals have no idea that what pallets are and how they can turn the pallets into beautiful wooden furniture. With the best ideas, people can turn the wooden pallets into beautiful objects like table, racks and shelves etc. Using the wooden palette in an innovative way; one can make lawn chairs and coffee tables as well. Making things from the palette is fun, if you have nothing else to do then take out all the palettes you have and make something amazing that you wanted you buy for your home. Here are some best ideas for you to get started:
Would not you love making anything that you have always wanted to buy, but you dint have enough budgets so you could not buy like a sofa? When palettes are here, then don't worry because using the pallets you can make anything that you wanted to buy, see the picture.
If you don't like the light brown color a palate has, then paint it into dark brown so that it could look same like actual wood color, make a sofa from it, place seat on it of the same brown color and place it in the lounge. Enjoy your daily gossip that you do over the phone on it.
Using a palette, you can make a single sofa as well as a double sofa; even you can make a bed from it as well. Place cushions of different color on it so that it can look lovely to your eyes. If you have nothing to enjoy the outdoor scenes of your house, then make a sofa and place outdoor.
Using the palette and by joining the different pieces of wood together, you can make anything from a sofa that you can place outdoor to a table that you can put in the lounge of your house as well. You can make a table on which you can place laptop for working easily as well. Check out the best idea in the picture below.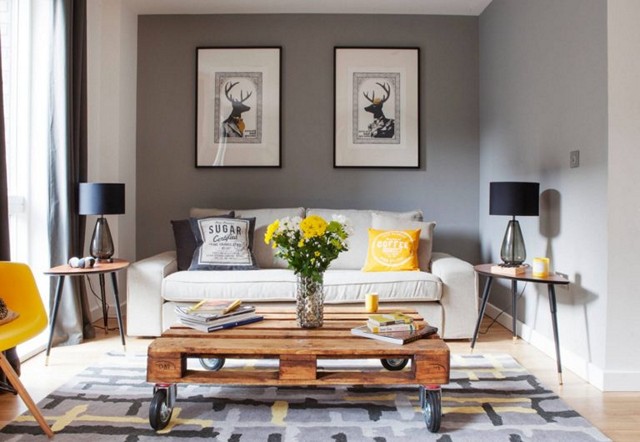 You can even make a table that you can move anywhere, for moving the table place tires under it so that when you need to move it to the other place you can easily. Not by carrying the load of the tables in the hands, but by pushing it, see the picture to have ideas.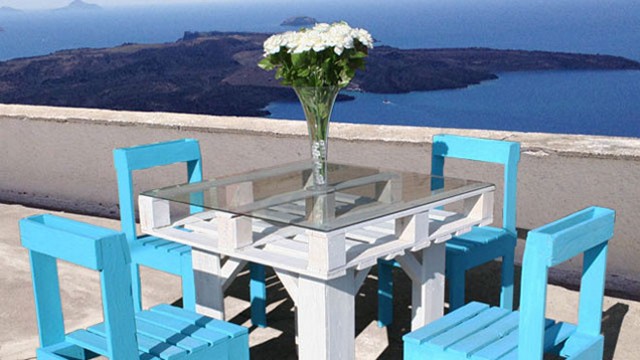 For enjoying the weather and peace outdoor, one must have a place for sitting outside the house. Make a table and some chairs using the wooden palette so whenever it's lovely weather outside, you can enjoy it. You can see picture that how you can make the best chairs and tables.
Make something that amazing so that it can amaze people, rather than making things that everyone has always seen in the market. Rather than making a simple sofa, make something excellent on which several individuals can sit at a time and place bright seats on it to make it even more lovely.
If you have a lot of books in the house, but you have less space to put them, then make a table in which you can place the books under it. For the best ideas, you can see the picture that how using the wooden pallets you can make amazing wooden objects.