Make Splendid Furniture From Wooden Pallete
Wooden Pallete From the decades, we know about the power of the wooden pallets. Pallets are not only used for the purpose of packaging anymore, they are being used for making the awesome furniture pieces as well. The wooden pallets are really a very good source of the home decor and design as well, if you are beginner then don't lose hope because one day you are going to be very successful in making the furniture and can sell as well. You can make money from selling the furniture and you can also make it for your home. Here are some awesome ideas for you:
Source
Do you know that you can make a wide range of amazing things from the wooden pallets? If you are thinking that what kind of items you can make, then you can make a beach chair, a single chair, tables and a lot more. You can give a try to any kind of wooden furniture that you would love making.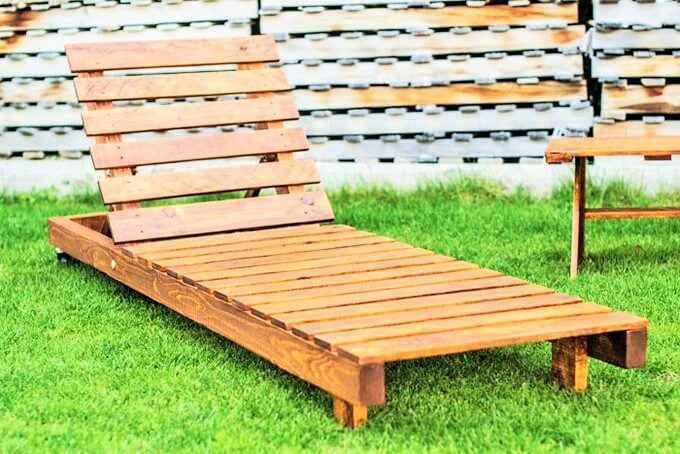 You can make tables from the wooden palette that can be used for multiple purposes, you can make these tables for placing the television on, you can place your games inside them that you attach with the tv and you can place things that you want to keep a secure place. The table in the picture has drawers as well, which makes it one of the best for placing different things.
If you are fond of cooking and you want to cook anywhere you go then make the object placing table that you can see in the picture below. You can take it anywhere you want outside and can place your stove and other kitchen utensils on it so that they won't get lost.
You can make any sorts of objects that you want, you can see pictures and then try making different things. Have you ever thought of making a wooden stairs, yes you can make a wooden stair from the wooden palette as well; you can make a lot of things that can really amaze people.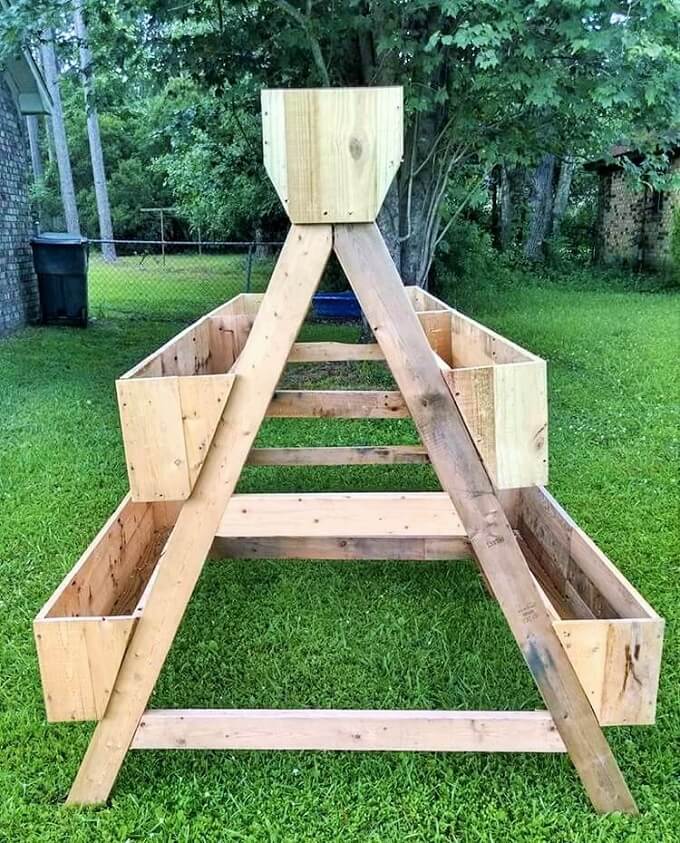 For meetings, for guests and for anywhere you need a table? Great, then try the idea of making it yourself from the wooden palette. Can you see the table in the picture below? You can make it yourself quite easily and enjoy placing it anywhere in the house for the best effects.
All of us need wooden racks in the house for placing the things on them, so that we can have an organized home. When it comes to organizing the home, you must have perfect furniture. Perfect furniture stands for anything that can fit your needs, see the rack below and try to make it as it is one the perfect furniture piece that you will get for your home.
We have seen this wooden swing in the cartoons and it is fact that we all have admired it too and always wanted to have it. See the swing and think yourself that how easy it is to make, you can make it easily at home and the best thing about it is that you don't have to spend any sort of money on making it as it can be made easily from the wooden palette.
Wow, now this is something really stunning and awesome that you can see in the picture below. The picture have a wooden stand on the wall on which different things are placed and hanged, to keep the room messy free it is such an awesome idea and you can also see that it looks great, so why don't you make one for your room too.
From using the wooden palette for making things, you can create a lot of amazing things. One of the best things that you can make is the plant pot holder, yes from the wooden palette you can easily make a plant pot holder; the picture below has a wooden plant pot holder so get ideas from it that you can make one for you.
The plant pot holder in the picture is different from the one that you have seen above, you can make both of these plants pots easily at home using the wooden pallets. These holders are easily to make and when you can make such best holders at home without spending any money then why don't you start making them now.
If you are bored with the same old kind of plant holders then make something new and awesome this time, so make a plant pot with the logo of something or with numeric's on it, as the picture below have numeric's on the plant pot and it's looking quite amazing.
With the wooden palette, you can make different kind of stands, racks and what not, so make all the amazing things you want and shock people with your skills. Rather than buying in high rates, make all the goods you want at home and enjoy making stylish wooden furniture.
Now this is a large sized plant rack that can be placed inside the house and outside the house as well, such racks are the best to be placed inside the house for the purpose of decoration as well. Enhance it with flowers as much as you can so that it can look more beautiful.
If you have nothing for your pet, then make this as a pet box for your pet from the wooden pallet. By making this, you will make your pet realize that he or she is also special for you, to provide them with comfort place a cushion in it as you see in the picture below.
You can make amazing wooden furniture pieces from the wooden palette as in the picture below you can see a rack made from the wooden palette that has been adorned with decorative items and it is looking quite stunning to be placed in the home. For your home, it is a perfect thing that you can place anywhere for the purpose of decoration.